Jasper Senior Expo Sponsor: Forest Oaks Funeral Home
Forest Oaks Funeral Home actively seeks ways to support the Southeast Texas senior citizen community.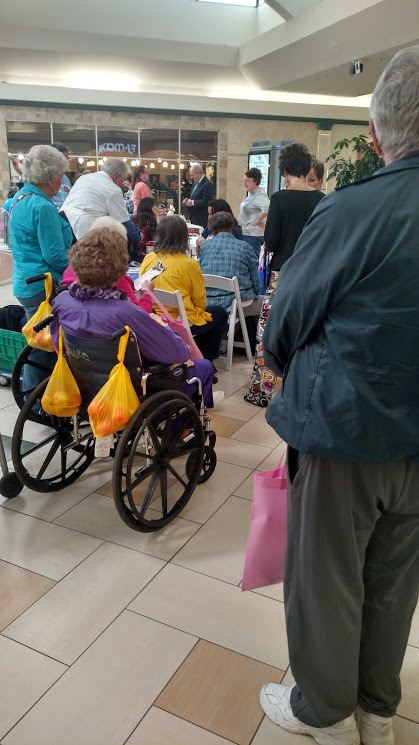 One way is through providing support for the Southeast Texas Senior Expo Series.
They are assisting in making this Jasper Senior Expo  special for Southeast Texas senior citizens:
2017 Southeast Texas Senior Expo Series

– Jasper

Wednesday, November 1st

Wesley Center, First United Methodist Church Jasper TX

10am – 2pm
FREE East Texas Senior Event
FREE Seminars for seniors 55+
FREE Southeast Texas Senior BINGO – with great prizes
FREE parking for seniors, church buses and vans, and Southeast Texas senior groups
FREE health information
Forest Oaks Funeral Home has worked to bring the "family" feel back to the Southeast Texas funeral home experience.  Management and employees are fully engaged with their clients. Forest Oaks Funeral Home will be bringing regular speakers to their facility to educated SETX seniors about topics like: nutrition, natural health, chiropractic care, estate planning, making a will, and other areas of interest to 55 and over.
These sessions are always free and include a complimentary meal or snacks.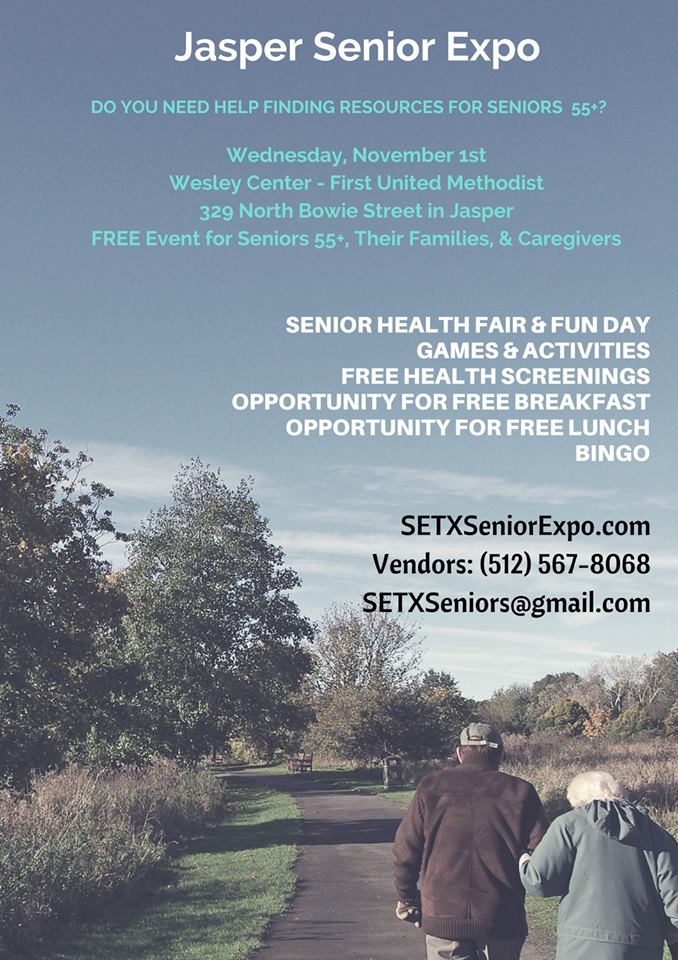 Forest Oaks Funeral Home is Providing Preneed Solutions for SETX Families.

One of the main missions at Forest Oaks Funeral Home is to assist SETX seniors pre-arrange their funeral services. This has many advantages for you and for your family. One of the main advantages is controlling cost. Studies are clear that funerals arranged after the death of a loved one are significantly more expensive than funerals planned in advance. You also prevent stress on the family. If your wishes are clearly outlined, there will be no confusion over what you wanted.

Forest Oaks Funeral Home is a host sponsor of this event, working to bring a wide range of senior resources together in one place for your convenience.
Forest Oaks Funeral Home, serving the Greater Jasper Community
(409) 384-6676
Lumberton Family Funeral Home: 766 South Main in Lumberton
Forest Oaks Funeral Home: 601 West Gibson in Jasper TX
E-mail questions about pre-arranging your funeral to Adam@LumbertonFamily.com
Would you like to join Forest Oaks Funeral Home and our other vendors for the SETX Senior Expo?
We'd love to have you.
Give us a call any time:
Daryl Fant

,

Organizer Southeast Texas Senior Expo

(512) 567-8068
SETXSeniors@gmail.com
Our SETX Senior Expo vendors receive:
Booth and chairs at each of our Southeast Texas Senior events
Custom marketing articles leading up to each event on SETXSeniorExpo.com
Inclusion in each

Southeast Texas Senior Expo

preview article in the Southeast Texas Senior Resource Guide.
Invitation to our Southeast Texas Senior Services Mixers – an opportunity for senior service providers to network in person and to develop relationships with their key referral partners.
You can effectively advertise to seniors 55+ in the Golden Triangle.
We will help.