Happy Halloween
Are you looking for ways to make Halloween even more fun this year?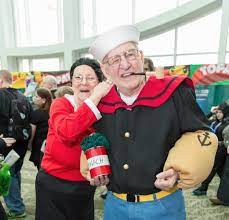 Here are some of our favorite ideas:
Add an activity to your trick or treating. Did you know most kids haven't ever bobbed for apples? That is something fun you can do to make Halloween more memorable this year for you and for your trick or treaters.
Invite some kids over to teach them a classic Halloween craft – like making popcorn balls.
Join other community members in trick or treat this year – many local churches, fire departments, and police stations host "Trunk or Treat" events that allow dozens of people to participate together.
We hope today's Halloween inspiration has been helpful.
Stay tuned for more senior news, resources, and information.