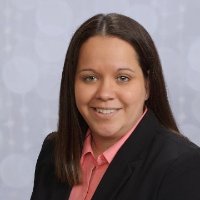 Beaumont TWFG Insurance Agent Tara Arena will be featured at the 2016 Lumberton Senior Expo.
Come by her booth and learn how she can help Southeast Texas senior citizens save money on home, auto, life, and health insurance.
Did you know that insurance for many Southeast Texas home owners has actually gone down recently?
If you're still paying the same rate, or a higher rate, come visit with Tara Arena and request an insurance quote.
Did you know that you no longer have to get your windstorm insurance through Texas Windstorm? Tara Arena has policies from other vendors that will save you money – she can even combine windstorm with your home policy to save you even more.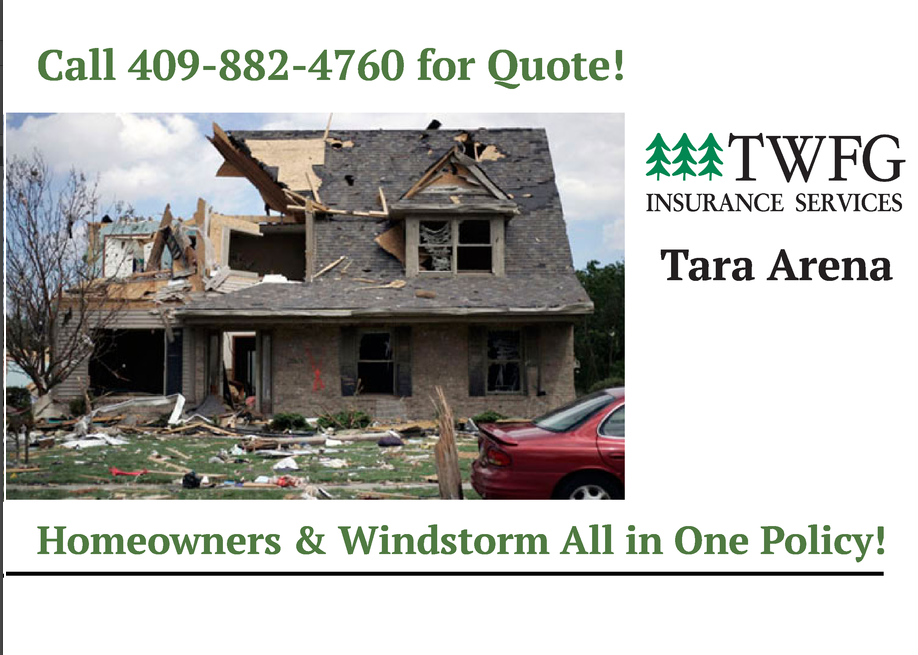 Visit Beaumont TWFG Insurance Agent Tara Arena at the 2016 SETX Senior Expo in Lumberton:

Thursday, June 16th
9am – 2pm
Lumberton ISD Dome – across from Walmart
FREE Event for Seniors from across Southeast Texas
FREE Parking
GREAT PRIZES will be awarded throughout the event
There will be lots of Southeast Texas senior fun on the main stage and a wide range of FREE educational seminars throughout the day.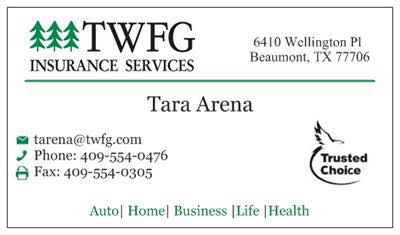 Do you have immediate SETX insurance needs that you'd like to discuss with Tara Arena before the 2016 SETX Senior Expo in Lumberton?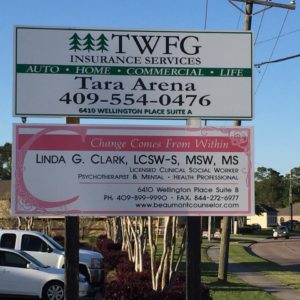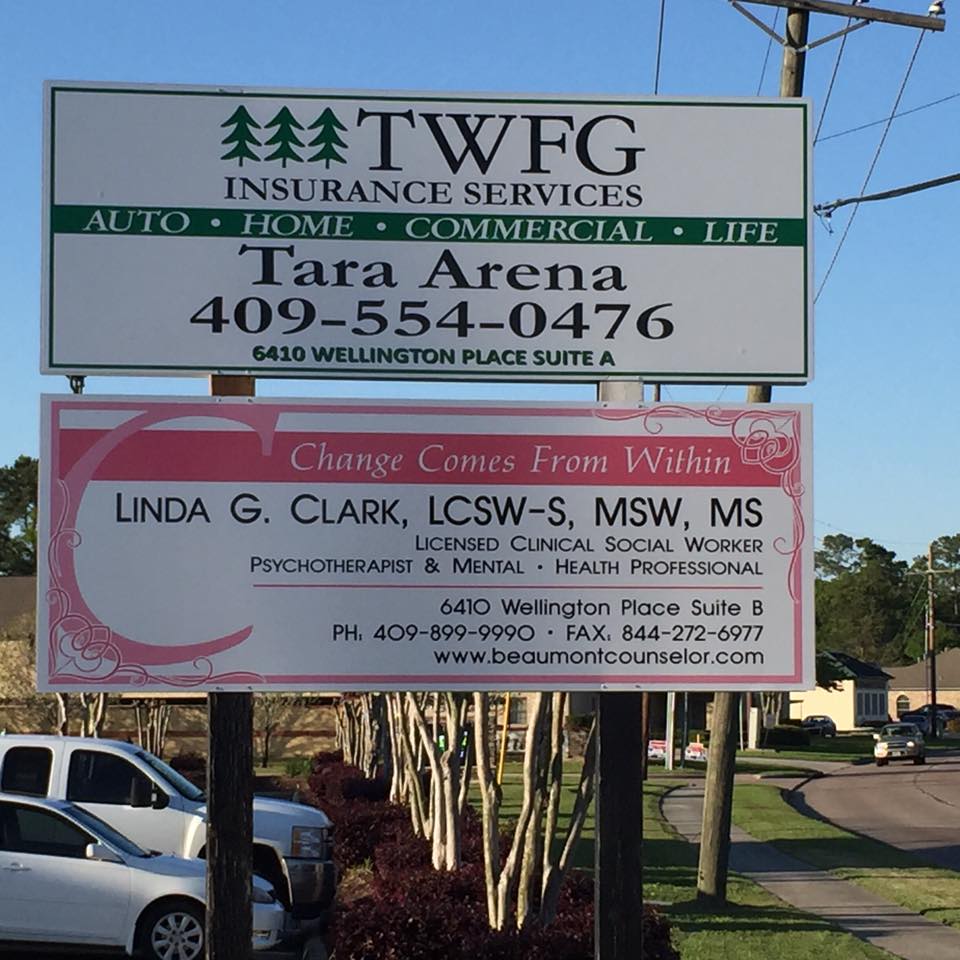 Give her a call or drop by her office today:
Tara Arena, TWFG Insurance
(409) 554-0476
6410 Wellington Place in Beaumont
Auto Insurance – Home Insurance – Life Insurance- Health Insurance – Business Insurance
Are you thinking of buying or selling a home?
Get answers to all of your questions in one place.
We'll have representatives on hand from:
Stewart Title, Gold Sponsor

Republic State Mortgage

– Robin Ballard

SETX Realtor Cathy Ferguson with Remax

Tara Arena,

TWFG Insurance
We'll see you Thursday June 16th for the Lumberton Senior Expo.

Come out for SETX Senior Fun, great educational seminars, and the chance to win great prizes, courtesy of our exhibitors.