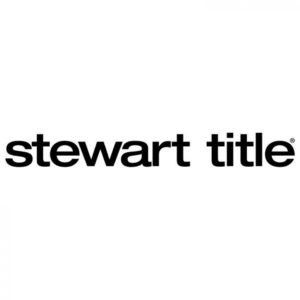 Southeast Texas Senior Expo Residential Team: Charity Daigle with Gold Sponsor Stewart Title, Cathy Ferguson – Remax Realtor, Robin Ballard with Republic State Mortgage, Tara Arena with TWFG Insurance (ask her about great new pricing on Wind Storm!), and Monica Goats with ARM Construction – a leading SETX remodeling contractor.
There are lots of reasons Southeast Texas senior citizens are buying and selling homes in Lumberton and across Southeast Texas.
SETX Seniors are moving to be closer to their grandchildren.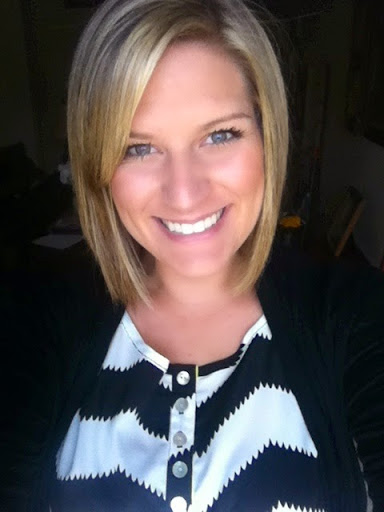 Golden Triangle seniors are moving to their dream homes on Lake Sam Rayburn, Toledo Bend, Pleasure Island, or Crystal Beach.
Some Southeast Texas senior citizens are moving into attractive garden homes or condos to minimize house and yard maintenance.
Whether you are looking to buy a home in Lumberton or the Golden Triangle or to sell your home, we have assembled a wonderful Southeast Texas Home Team to assist you at the Southeast Texas Senior Expo in Lumberton:
Charity Daigle with Stewart Title, Gold Sponsor. Stewart Title has locations across Southeast Texas to help Golden Triangle seniors have a smooth closing on every real estate transaction. With offices in Lumberton, Beaumont, and Mid County, there is a branch of Stewart Title near you. Stewart Title will be hosting an informative educational seminar during the Expo. Do you need a helpful Southeast Texas title company before the 2016 SETX Senior Expo on June 16th? Call Stewart Title today:
3050 Dowlen Rd. (409) 866-8880
350 Pine St #1430. (409) 242-3444
Mid County. 3400 FM 365 #101. (409) 727-1070
Port Arthur. 8460 Central Mall Dr. (409) 727-1070
141 N Lhs Dr #215. (409) 227-1717
As you can see, you're never far from a helpful branch of Stewart Title Company in Southeast Texas.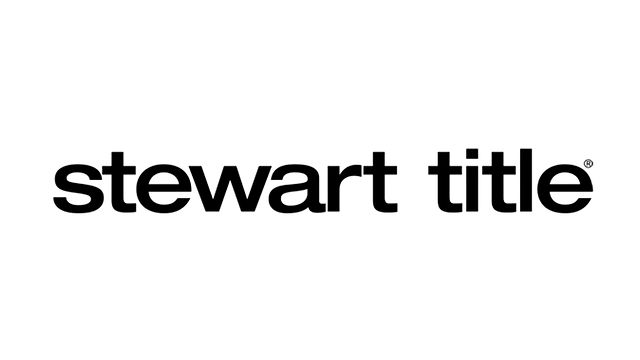 Cathy Ferguson, Remax Realtor. Cathy Ferguson serves home buyers and sellers across the Golden Triangle. She loves the Lumberton market, so she jumped on the opportunity to spend a day with Southeast Texas senior citizens at the 2016 SETX Senior Expo in Lumberton. Do you have questions for a leading SETX Realtor? Come out and visit with Cathy Ferguson. She'd love to help you find your perfect new home – or to assist you in selling a residence that no longer meets your needs. Would you like to meet with a great Golden Triangle Realtor before the Lumberton expo and health fair? Call Cathy Ferguson with Remax today: 409-673-7479.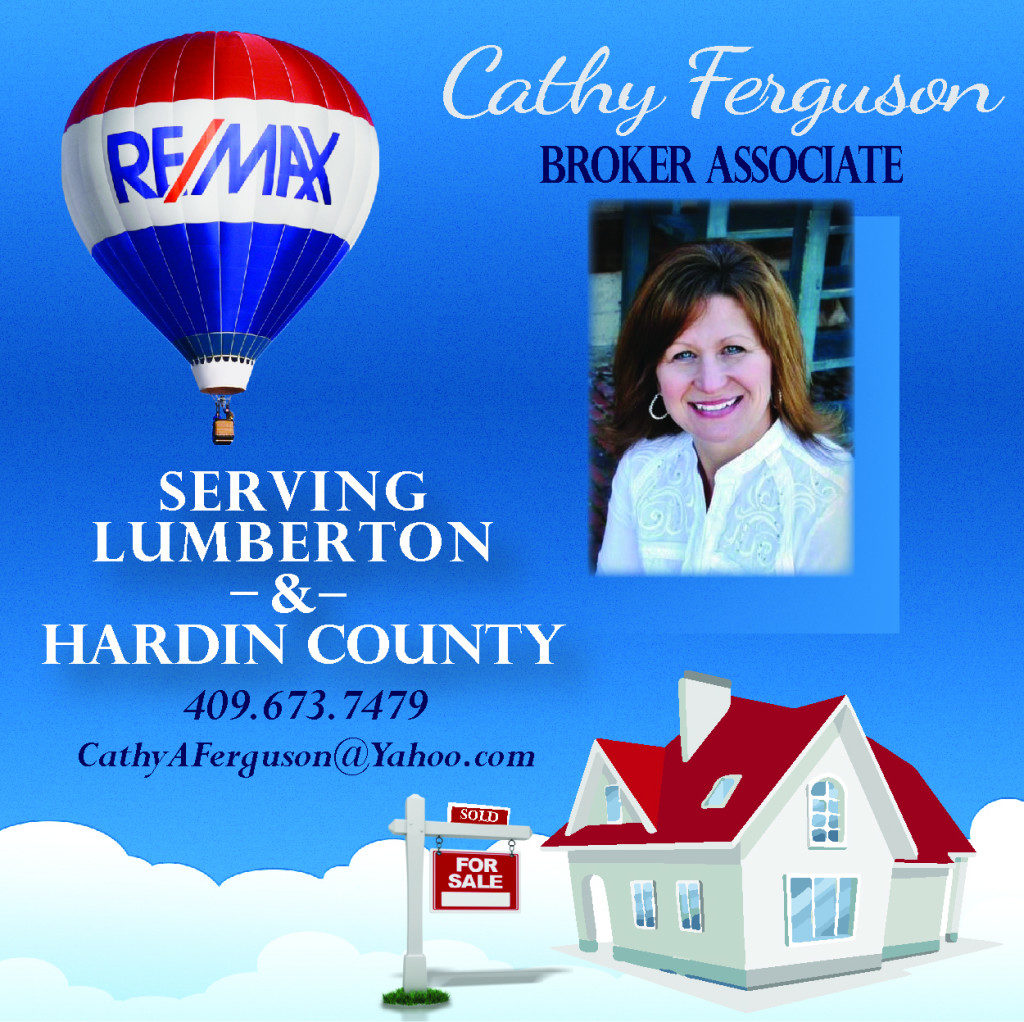 Robin Ballard, Republic State Mortgage. Before you find your dream home, have the financing in place! Robin Ballard is a local mortgage specialist who can get you pre-approved for your home loan. This will make the home buying process more efficient and less stressful – you will know exactly how much home you can afford. Plus – Robin Ballard is wonderful to work with. Come visit with her at the 2016 Southeast Texas Senior Expo Lumberton. Do you have questions about getting a mortgage loan in Southeast Texas you'd like to review before the Lumberton expo and health fair?
Did you know Robin Ballard donates fun socks to nursing homes across Southeast Texas?
Call Robin Ballard today.
Robin Ballard, Office: 409.899.5100
Robin Ballard, Mobile: 409.651.4771
Fax: 409.899.5105
Email: rballard@rsmc.net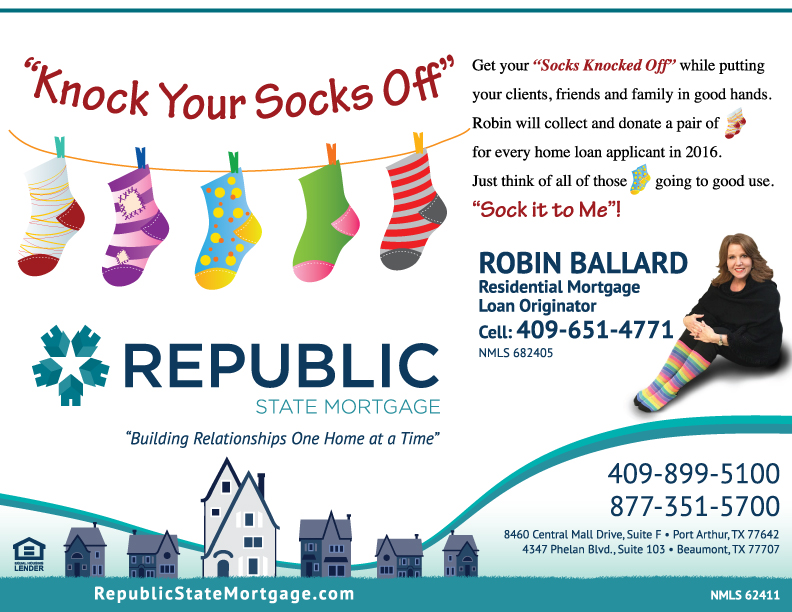 Tara Arena, TWFG Insurance. In today's reality of unprecedented flooding, the right SETX home insurance policy is more important than ever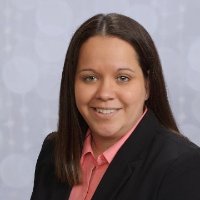 before. Tara Arena's TWFG Insurance office has the resources to get you the auto, home, life, and health insurance you need – at less than you imagined. Ask Tara Arena about her home insurance policies that include Windstorm – at prices much less than you could ever have gotten through Texas Windstorm.  Do you have SETX insurance needs you'd like to discuss with Tara Arena before the Lumberton Senior Expo? Give Tara a call today:
Tara Arena, TWFG Insurance
(409) 554-0476
6410 Wellington Place. Beaumont TX. 77706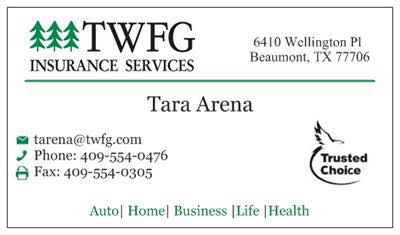 Monica Goats, ARM Construction. Whether your new house needs a few touch ups to make it feel like home or if the house you've called home for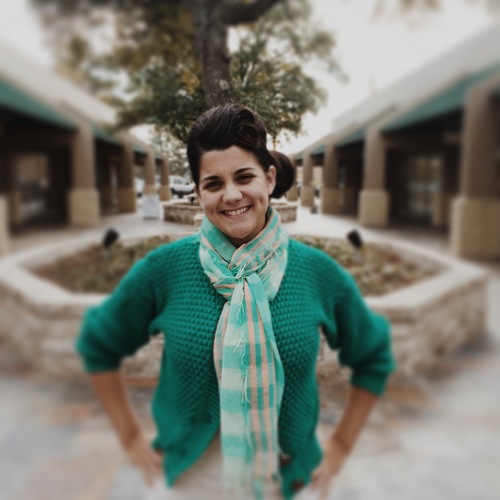 years needs some updates to make it more appealing to buyers, ARM Construction can help. They have an A+ rating with the BBB and a reputation for going above and beyond for their clients.
ARM Construction can assist you with a wide range of home remodeling projects:
Interior and exterior paint
New door and window installation
Trim carpentry
Siding and decking
Wallpaper and faux finishes
ARM Construction can even assist you with new home construction.
Do you have questions for ARM Construction before the 2016 Lumberton Senior Expo?
Call them today. They would love to assist you with any of your Southeast Texas remodeling needs.
Monica Goats, ARM Construction
Office (409) 866-7575
Cell (409) 466-0529
E-mail MonicaGoats@Yahoo.com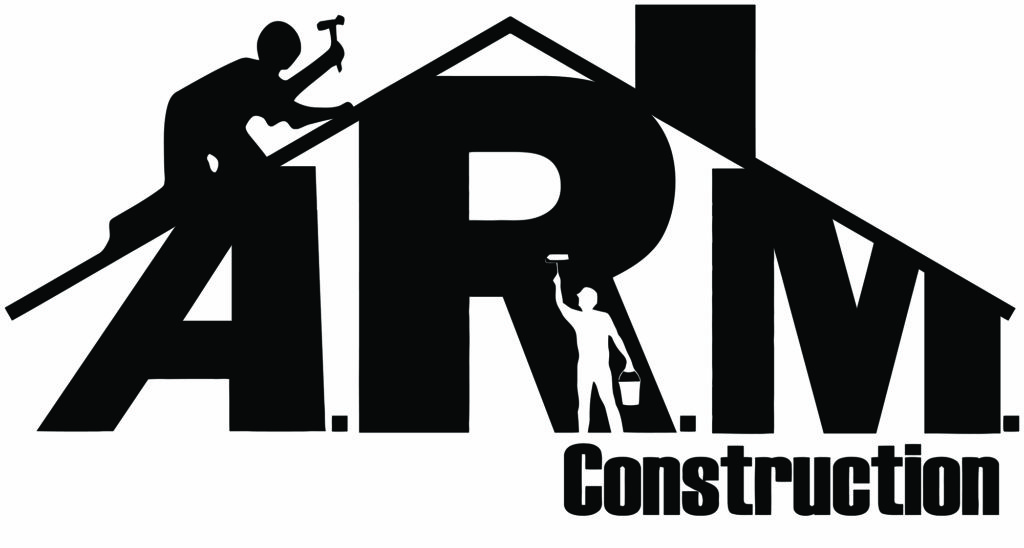 Come out the the 2016 SETX Senior Expo in Lumberton and meet our Southeast Texas Home Team!
SETX Senior Expo and Health Fair Lumberton
Thursday, June 16th
Lumberton ISD Dome (across from Walmart)
FREE Golden Triangle Senior Event
FREE Parking
FREE Shuttle to the front door, courtesy of Liberty Golf Cars of Beaumont
Valuable Prizes throughout the day – like $50 Walmart, HEB, and Academy Gift Certificates
FREE educational seminars for Southeast Texas senior citizens
There will also be great entertainment on the main stage throughout the day:
Comedy from Rusty Mott
"Elvis" will be in the building – and performing his hits
Dancers from The Best Years Center
Veteran Tributes throughout the day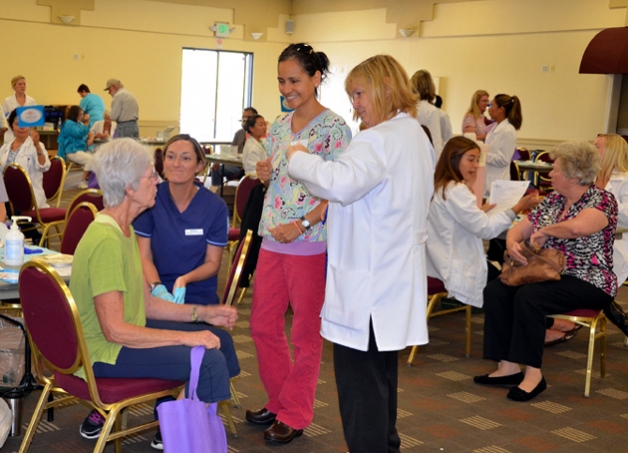 Come out for a day of Southeast Texas senior entertainment, activities, and education.
We'll see you Thursday June 16th for the Southeast Texas Senior Expo – Lumberton!