Christian Event Information for Southeast Texas and the Golden Triangle
SETX Church Guide
Would you like a resource for finding Christian events and entertainment?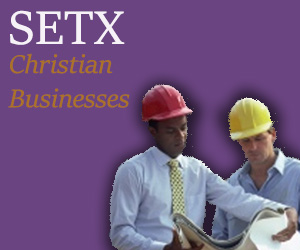 SETX Church Guide is an online Christian magazine serving East Texas and the Golden Triangle.
You can use it to find Christian concerts, revivals, senior ministries, and more.
Daryl Fant, Publisher

SETX Church Guide

(512) 567-8068
SETXAdvertising@gmail.com
Like SETX Church Guide on Facebook to get updates on your phone or tablet.