Looking for a New East Texas or Golden Triangle Church Home?
Visit SETX Church Guide
You probably have a long list of things to do or explore in the new year.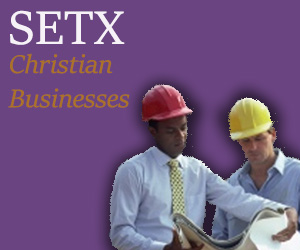 If finding a new church home is on your list, you need some information on which ones to visit.
Check out SETX Church Guide. With over 200 articles each year, their team is dedicated to getting you the latest Christian news, events, and profiles of local churches from Lufkin to Jasper to Beaumont to Crystal Beach.
Click here to visit SETX Church Guide's online magazine.
Click here to visit the SETX Church Guide Facebook Page
Daryl Fant, Publisher

SETX Church Guide

(512) 567-8068
We hope you find the new church home you are looking for.